+++ Oracle Consulting +++ Application Migration +++ Datenbase Migration +++ Oracle Managed Service +++
Oracle Services – competent, flexible and individual
Oracle Managed Services
Individually running your Oracle operations. We are pleased to support you in any Oracle related tasks up to full services including server, virtualisation and operating system
Continuous optimization of your service, i.e. automation, process improvement, etc.
  Driving the big picture for the whole lifecycle
Oracle Consulting

Individual and flexible consulting in regards to all Oracle DB issues
Engineering – perfectly sized to fit your IT strategie
Oracle Implementation
Oracle Optimization, Tuning – not just your Oracle database but your whole applikation stack
Oracle Troubleshooting
Oracle Expertise
30 years of Oracle Expertise
Multi disciplinar knowledge for holistic solutions
Oracle Expertise in application development
Oracle Expertise in IT Service Management
DIBACO puts the focus to cost efficiency leading into increased service value
Business Service Quality Management
Adding Value to your Digital Key Processes

Business Process Service Quality
Based on DIBACO MISSION
Adressing any kind of standard IT process up to special IoT, Industry 4.0 szenario
Further development of your IT monitoring to focus on process quality
Complete, deep-dive and gapless monitoring of your process chain. e.g. from EDI to Siematic S7 controlled robots in your shopfloor
Plugin missing ? – Call us and we will implement it fast and cost efficient
Focussed on cost efficiency integrating into your strategic monitoring, efficient event filtering, propagation of incidents, efficient ticket creation and management
High-end security based on an innovative message bus architecture –  especially for critical Industry 4.0 environments
Consulting

Flexible and individual ITSM consulting, e.g. event automation, ticketing and notification management
Engineering – customized ITSM concepts
Implementation
Migration of monitoring solutions, e.g. OpenView, Nagios etc.
Expertise
More than 20 years of experience in ITSM
Multi disciplinary knowledge for integrated solutions
Strong application development expertise
DIBACO is known for cost efficiency and added value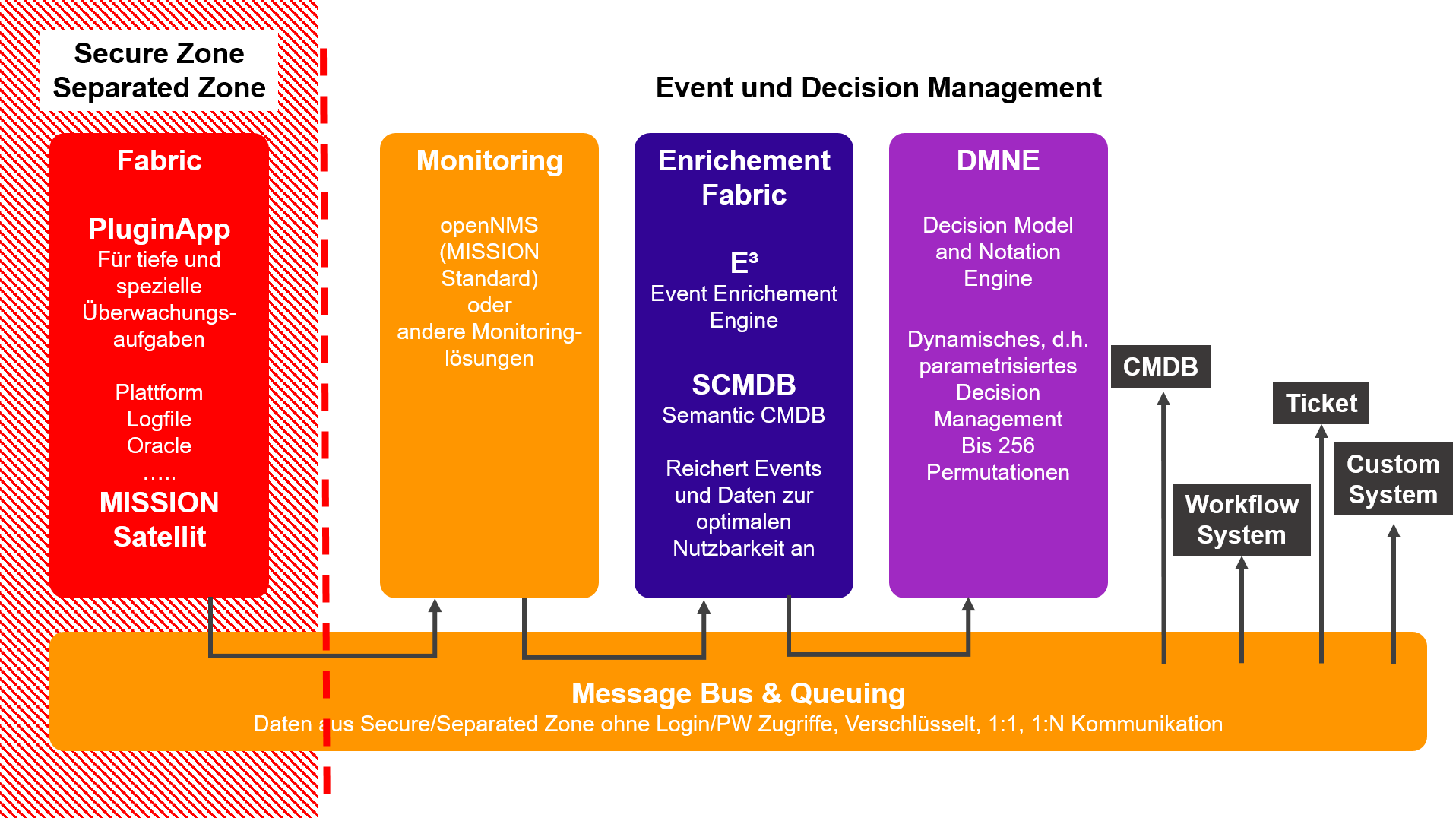 Application- and Data Migration
DIBACO Migration Framework

App und Data Migrations

Scope on applicationen migration on data/DB layer
Suitable for heavily customized applications
Data model changes without suitable migration tool
Database migrations on Windows/Linux/Unix, cross-vendor
General data migration
Our DIBACO CODE GENERATOR is transforming complex data models fast and repeatable. Supporting multiple iterations to increase data quality
Consulting

Individual, flexible data migration consulting
Engineering – customized migration tools
Implementation
Migrations on data and database layer
Expertise
More than 20 years in DB, ITSM und development experience
Multi disciplinary knowledge
Expertise in application development, data management to provide fast implementation/customization of the CODE GENERATOR
DIBACO providing cost efficiency and added value